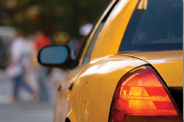 Lead-acid batteries for automotive use are made with slightly different construction techniques, depending on the application of the battery. The "flooded cell" type, indicating liquid electrolyte, is typically inexpensive and long-lasting, but requires more maintenance and can spill or leak. Some flooded batteries have removable caps that allow for the electrolyte to be tested and maintained.
More costly alternatives to flooded batteries are "valve regulated lead acid" (VRLA) batteries, also called "sealed" batteries. The absorbed glass mat (AGM) type uses a glass mat separator.
The starting (cranking) or shallow cycle type is designed to deliver large bursts of power for a short time, as is needed to start an engine. Once the engine is started, the battery is recharged by the engine-driven charging system. Starting batteries are intended to have a low depth of discharge on each use. They are constructed of many thin plates with thin separators between the plates, and may have a higher specific gravity electrolyte to reduce internal resistance.