Submitted by

Annomynous (not verified)

on Wed, 10/02/2016 - 00:00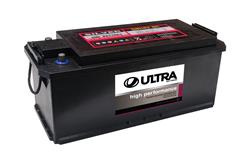 The newest edition to the Ultra High Performance Silver Calcium range is the DIN165SCU. This will be replacing the Lead Antimonial DIN165U.
The DIN165SCU is the perfect battery for some European heavy commercial vehicles and tractors. The DIN165SCU can be used in a few Iveco, Renault and Fiat trucks, as well as Deutz tractors.
The Silver Calcium technology with tin content in the plate construction gives the DIN165SCU premium heat and corrosion protection, and maximum cranking ability compared to a standard calcium battery. The DIN165SCU is made with top quality to withstand harsh vibration with heavy commercial applications Each DIN165SCU is fully sealed and maintenance free, with a complex lid to recombine gasses harmlessly into water for your safety and convenience.
The Ultra DIN165SCU carries a nationwide 24 month warranty.